Special report: The Life of a Pharmacy Locum
Locum pharmacists are an integral cog in the wheel of community pharmacy and Irish Pharmacy News reached out to two highly experienced pharmacy locums to give our readers an idea of what it's like living the Life of a Locum.

Niamh Mone currently works as in a GP practice as a full-time pharmacist and still locums on weekends. Before that, Mone locumed for five years. Here she tells IPN about what it's like working as a full-time locum.
"The main reason why I prefer locuming is the fact that I can be my own boss. I can decide what days I want to work, where I want to work and I can negotiate my own wage. The wages are slightly better and you have fewer responsibilities in terms of controlled drug audits and the pharmacy assessment folder, etc, but there can be disadvantages too, such as discontinuity, and if you are in a new place all the time it can be difficult to build up a rapport with the patients. I usually locum for a few regular pharmacies and have been able to build up good relationships with the staff and patients. It's lovely to go in and see how everyone is getting on. I also end up working six or seven days a week because I have a problem in saying no to work!"
IPN asked what benefits can having a locum on duty have for the patient, and for the dispensary. "All pharmacists have different interests and specialties. For example, I'm interested in diabetes and cardiovascular. For patient queries, sometimes another opinion from a different pharmacist isn't a bad thing. New pharmacists coming into the dispensary can also bring along new ideas and protocols, which can lead to a better and more efficient service for the patient. In terms of the dispensary, I have worked under several standard operating procedures and have been able to see what works and what doesn't work when trying to improve efficiency and safety. I can bring these ideas to new pharmacies. For example, I suggested a system in one pharmacy whereby we packaged the blister packs in advance of patients coming in to collect their medication by using a diary and better planning. The superintendent pharmacist thought this was a great idea and implemented it, which improved efficiencies in the dispensary and helped to cut patient waiting times."
IPN asked if Mone would recommend a newly qualified pharmacist enters locuming. "Yes, I would. It's a good way to see how different pharmacies and pharmacists work, to learn new skills and to gain knowledge on other computer systems. You will also learn about certain things that might not crop up in other pharmacies – for example methadone, the health amendment scheme and the hardship schemes."
Mone has some advice for people who want to make it as a pharmacy locum. "When I started out, I went around to my local pharmacies with my business card and introduced myself to the supervising pharmacists or pharmacy owners. It helped them put a face to my name and showed them that I was a professional and competent person. I shadowed a few pharmacists first to ensure I had the competence to go out on my own and I also called down to one of the locum agencies in Dublin to introduce myself and make them aware of my experience. I made a Linkedin account to make it easier to network with other pharmacists and created a website for bookings which a lot of business owners told me was really handy for them. I found that all of these steps made it easy to start my locuming career."
Mone says there are pitfalls that pharmacy locums need to be aware of. "Sometimes it can be problematic when, for example, things crop up in your own life. Even though you are not directly employed you still need to be accountable to whoever has booked you, but at the same time your responsibility, like everyone else, lies first with your family. I was in the unfortunate position last week where I had to bring a close family member to A&E on a Sunday but I was booked to locum on the same day and I had to cancel at short notice. Luckily I was able to help the store to find a replacement but the impact of letting people down is one thing that locums need to be aware of because if they think you are unreliable they just won't book you again. Your reputation is very important in this game: pharmacy is a small world and pharmacists talk amongst themselves so it is important to build up a good reputation. But the reverse is also true: we locums also talk among ourselves, such as if we have problems getting paid from a particular store. I'm still chasing a day's wages that was unpaid last year. I've learned the hard way!"
John Madden is a locum pharmacist living in Kilkenny. He graduated from UCC and first registered with the PSI at the end of 2008, after a year in Newpark Pharmacy, Kilkenny. "Most of the work I've done since has been as a locum. Locuming was flexible enough to give me the opportunity to study further and I also found it the best way of exerting control over my circumstances. There is a certain freedom that comes with being a locum, you can be your own boss to the extent that you can make yourself unavailable on certain dates, or resist going back to certain pharmacies. There's also a certain novelty that comes with locuming, traveling to different towns, hearing different accents, and seeing different customs. Also, it helps give more variety to one's professional experience."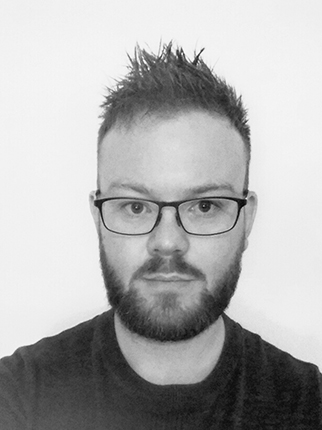 IPN asked Madden what issues crop up for locum pharmacists that may not be so common with regular pharmacists. "Locums are caught in this weird limbo between being an employee and being self-employed. By any normal definition you're an employee; you work the shop's hours, follow the shop's usual procedures and can't subcontract the work; but you're not really treated as such, but more as an irregular staff member. There isn't any job security: the rate can fluctuate and you're susceptible to changes in the environment. There can be issues with pay, e.g. being paid late or no accompanying payslip. Entitlements like holidays or bank-holiday pay are often overlooked. There isn't sick pay. Common working perks like a pension contribution are non-existent. As a locum, particularly a first-time locum, you're really just there to keep the doors open and interfere as little as possible. If you're returning, you might feel more confident taking on more responsibility. Every pharmacy will have its quirks, but these take time and experience to become acquainted with. Expectations of how much you should contribute vary, and aren't always made clear. Nor are they easily facilitated by having adequate staffing and resources, and can be further hindered by sloppy housekeeping. Entering a new pharmacy for the first time can be daunting and a new permanent member of staff would be given time to assimilate, but locums often aren't afforded this luxury."
IPN asked Madden what the biggest issues are for both regular pharmacists and locum pharmacists alike these days. "The most glaring incidence of this is that the majority of pharmacists are expected to work without a lunch break, and this is a clear breach of the law, and is potentially also a safety issue. But this is just the thin end of the wedge. Whatever about eating lunch on the go – some pharmacies are so busy that having a cup of tea or even escaping to use the toilet can be difficult! There are pharmacies without adequate heating or air-conditioning, no canteen or break-room, and cold unsanitary toilets. The hours are somewhat long and there's rarely a reprieve from all the time spent standing. It can be quite an isolating job and opportunities to liaise with peers are extremely rare. Generally speaking though, even at their lowest, pharmacists' wages nearly always eclipse those of the average worker so there are ups and downs, as with any other profession."